Lithia Hyundai Of Odessa LIFETIME OIL PROGRAM IN Odessa, AND LITHIA SERVICE CENTERS NATIONWIDE
One of the most important services to ensure longer engine life is to change your engine oil and filter frequently. Why change your oil every 3 months or 3,000 miles? Over time the oil in your car breaks down and becomes a less effective lubricant. A well-lubricated engine runs better and delivers better gas mileage. Plus, older oil can retain debris that can corrode your engine. Get an
oil change in Odessa.
Lithia Hyundai Of Odessa' Lifetime Oil Program takes the hassle out basic vehicle maintenance. Plus, you can have your vehicle serviced in Odessa, or at any Lithia store across the country.
Keep your car running strong with a lifetime of oil and filter changes at Lithia Hyundai Of Odessa, Odessa, TX.
As Per Manufacturer Schedule.

Includes a Multi-Point Inspection to take the hassle and worry out of maintenance for your vehicle.

IMPORTANT RECALL INFORMATION: Some of our pre-owned vehicles may be subject to unrepaired safety recalls. Check for a vehicle's unrepaired recalls at safercar.gov.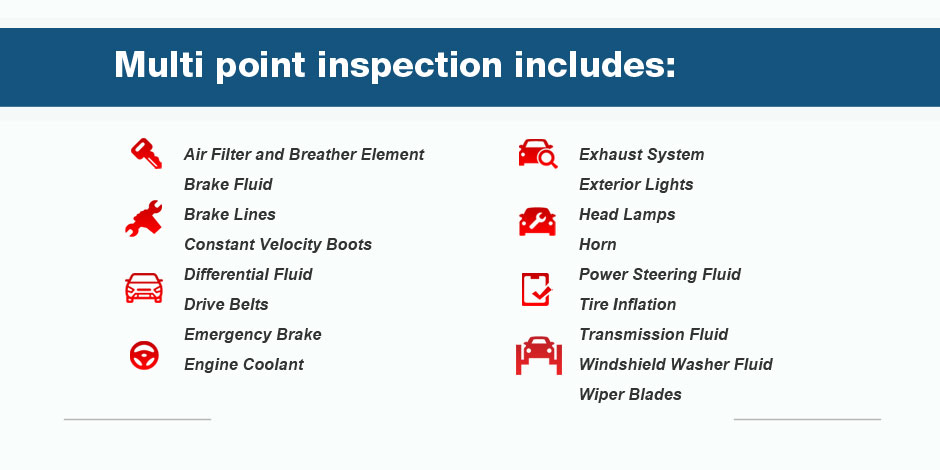 Lifetime Oil & Filter Services For Purchased Vehicles
One of the most important services you can perform to ensure longer life of your vehicle's engine is to change your engine oil and filter frequently. A well maintained vehicle is more reliable, and worth more when the time comes to trade. Simplify your vehicle's basic lubrication and oil filter needs by spreading the cost over the life of your purchase or lease contract.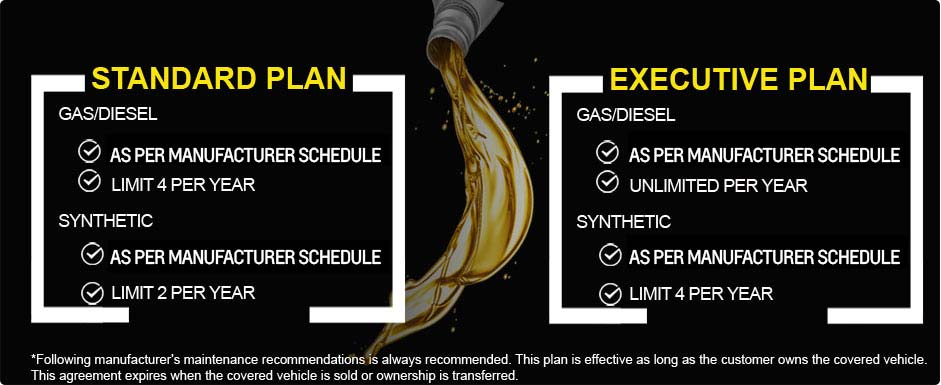 HMF Standard Retail Rates*
All Vehicles
Featured Vehicle*
All Vehicles
Featured
Offer Disclosure
*Please contact dealer for more details about this New Vehicle! 432-614-9404
Featured Pre-Owned Vehicle!*
Select 2022 Hyundai SANTA FE
Featured
Offer Disclosure
*Please contact dealer for more details about this Pre-Owned Vehicle! 432-614-9404
Featured Pre-Owned Vehicle!*
Select 2020 Hyundai SANTA FE
Featured
Offer Disclosure
*Please contact dealer for more details about this Pre-Owned Vehicle! 432-614-9404
Featured Pre-Owned Vehicle!*
Select 2019 Hyundai SANTA FE XL
Stock Number: KU303182TH1
Featured
Offer Disclosure
*Please contact dealer for more details about this Pre-Owned Vehicle! 432-614-9404
Featured Pre-Owned Vehicle!*
Select 2022 Hyundai IONIQ Hybrid
Featured
Offer Disclosure
*Please contact dealer for more details about this Pre-Owned Vehicle! 432-614-9404
Featured Pre-Owned Vehicle!*
Select 2020 Hyundai KONA
Featured
Offer Disclosure
*Please contact dealer for more details about this Pre-Owned Vehicle! 432-614-9404
Featured Pre-Owned Vehicle!*
Select 2019 Hyundai VELOSTER
Featured
Offer Disclosure
*Please contact dealer for more details about this Pre-Owned Vehicle! 432-614-9404
Featured Pre-Owned Vehicle!*
Select 2016 Chevrolet Suburban
Featured
Offer Disclosure
*Please contact dealer for more details about this Pre-Owned Vehicle! 432-614-9404
Featured Pre-Owned Vehicle!*
Select 2019 Genesis G70
Featured
Offer Disclosure
*Please contact dealer for more details about this Pre-Owned Vehicle! 432-614-9404
Featured Pre-Owned Vehicle!*
Select 2021 GMC Acadia
Featured
Offer Disclosure
*Please contact dealer for more details about this Pre-Owned Vehicle! 432-614-9404
Featured Pre-Owned Vehicle!*
Select 2020 Chevrolet Blazer
Featured
Offer Disclosure
*Please contact dealer for more details about this Pre-Owned Vehicle! 432-614-9404
Featured Pre-Owned Vehicle!*
Select 2021 Ram 1500
Featured
Offer Disclosure
*Please contact dealer for more details about this Pre-Owned Vehicle! 432-614-9404
Featured Pre-Owned Vehicle!*
Select 2021 Ram 1500 Classic
Featured
Offer Disclosure
*Please contact dealer for more details about this Pre-Owned Vehicle! 432-614-9404
Featured Pre-Owned Vehicle!*
Select 2020 Chevrolet Malibu
Featured
Offer Disclosure
*Please contact dealer for more details about this Pre-Owned Vehicle! 432-614-9404
Featured Pre-Owned Vehicle!*
Select 2019 Ford Explorer
Featured
Offer Disclosure
*Please contact dealer for more details about this Pre-Owned Vehicle! 432-614-9404
Featured Pre-Owned Vehicle!*
Select 2019 Ford Edge
Featured
Offer Disclosure
*Please contact dealer for more details about this Pre-Owned Vehicle! 432-614-9404
Featured Pre-Owned Vehicle!*
Select 2017 Jeep Renegade
Featured
Offer Disclosure
*Please contact dealer for more details about this Pre-Owned Vehicle! 432-614-9404
Featured Pre-Owned Vehicle!*
Select 2020 Jeep Cherokee
Featured
Offer Disclosure
*Please contact dealer for more details about this Pre-Owned Vehicle! 432-614-9404
Featured Pre-Owned Vehicle!*
Select 2019 Mazda CX-5
Featured
Offer Disclosure
*Please contact dealer for more details about this Pre-Owned Vehicle! 432-614-9404
Featured Pre-Owned Vehicle!*
Select 2022 Honda Civic Sedan
Featured
Offer Disclosure
*Please contact dealer for more details about this Pre-Owned Vehicle! 432-614-9404
Featured Pre-Owned Vehicle!*
Select 2019 Toyota Camry
Featured
Offer Disclosure
*Please contact dealer for more details about this Pre-Owned Vehicle! 432-614-9404
Featured Pre-Owned Vehicle!*
Select 2020 Toyota Camry
Featured
Offer Disclosure
*Please contact dealer for more details about this Pre-Owned Vehicle! 432-614-9404
Featured Pre-Owned Vehicle!*
Select 2022 Ford Mustang Mach-E
Featured
Offer Disclosure
*Please contact dealer for more details about this Pre-Owned Vehicle! 432-614-9404